Welcome to our INMODE Votiva Virtual Sales Training!
The purpose of this Sales Training is to share with you everything you need to know about marketing and selling your new Votiva service!
Bottom line, Votiva is a life-changing treatment for a variety of feminine health concerns. However, feminine health has historically been a difficult service to sell as patients aren't as open to talking about their feminine health concerns.
In our Votiva Virtual Sales Training we will go over everything you need to know about Votiva including sales and marketing, selling benefits, phone skills and scripts, pricing, intake forms, client surveys, and much more.
We are also including a downloadable graphics bundle designed to help you immediately get the conversation started about Votiva!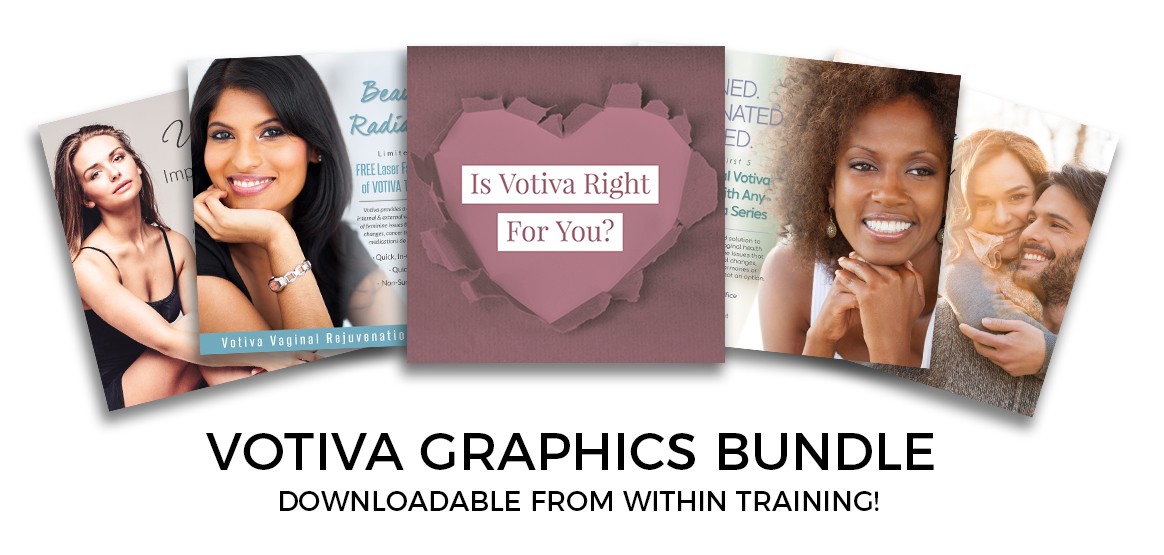 What students are saying about they loved about the course:
"The informational content related to the device I purchased, the way to talk about it with prospective clients, the information about how to approach my website and the specifics about how to have an effective launch." - Anonymous | May 10th, 2018

"The layout was very user friendly, very easy to navigate and the material was easy to understand." - Anonymous | April 19th, 2018
"Simple, straight forward, easy to use techniques excellent resources & tools provided." - Anonymous | April 12th, 2018
Votiva is a safe and effective treatment for feminine health. Votiva is beneficial for therapeutic use in the treatment of sexual dysfunction or as an adjunct to Kegel exercises.